Xmaru Pro
Medical still image SW solution (General Radiography Imaging Solution)
Image processing of low-dose acquisition images
Provides clear X-ray image quality
AI-based Chest X-ray Auxiliary Diagnostic Image Solution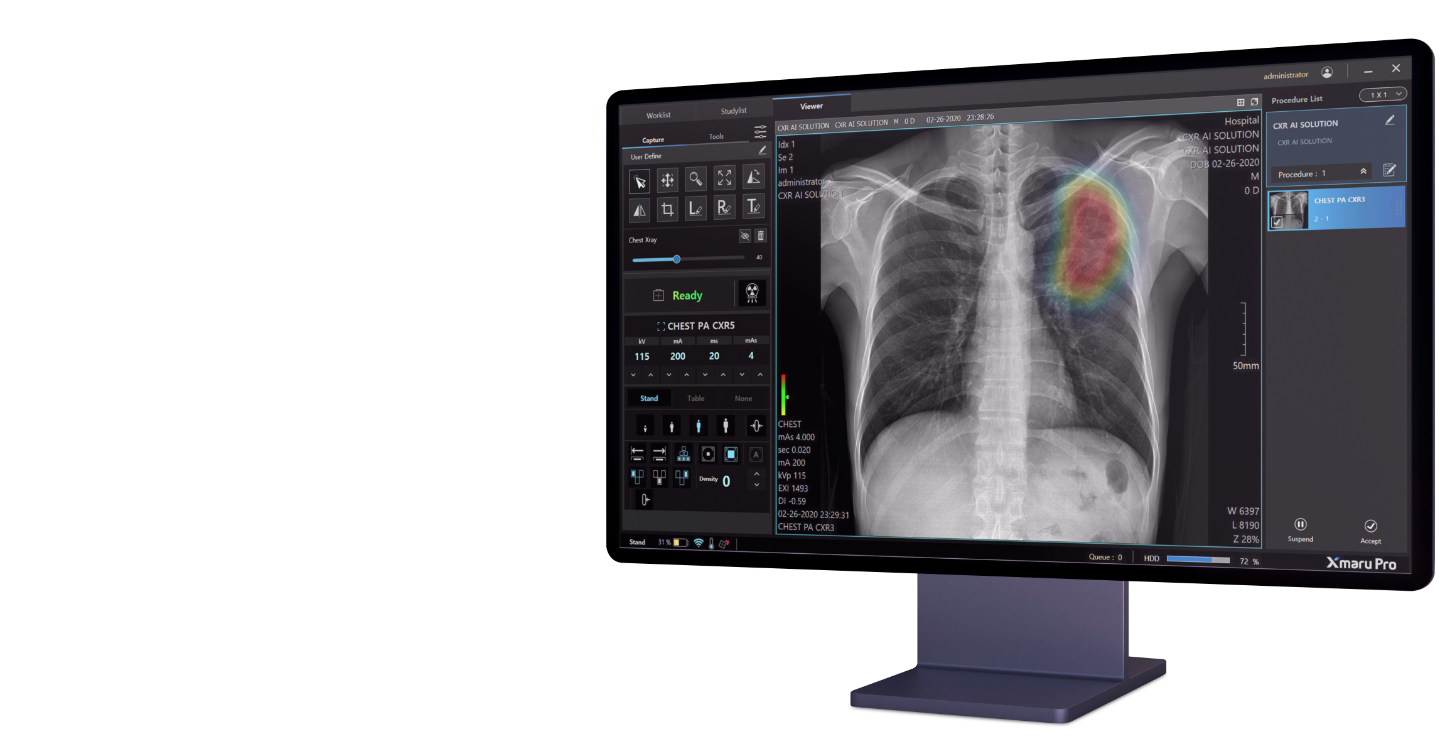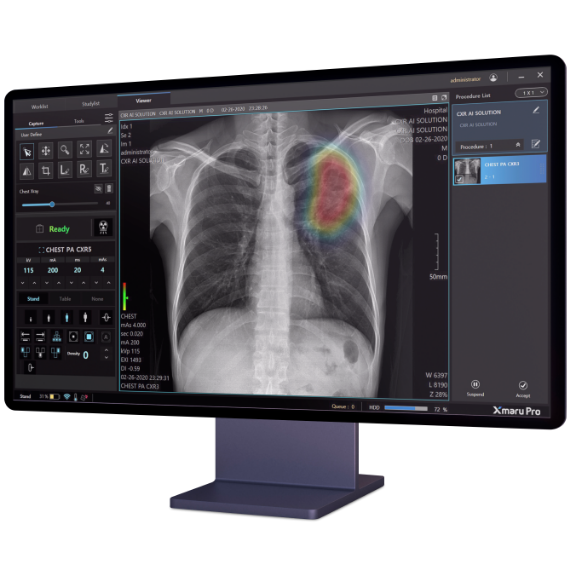 Contact Product
Premium Image Processing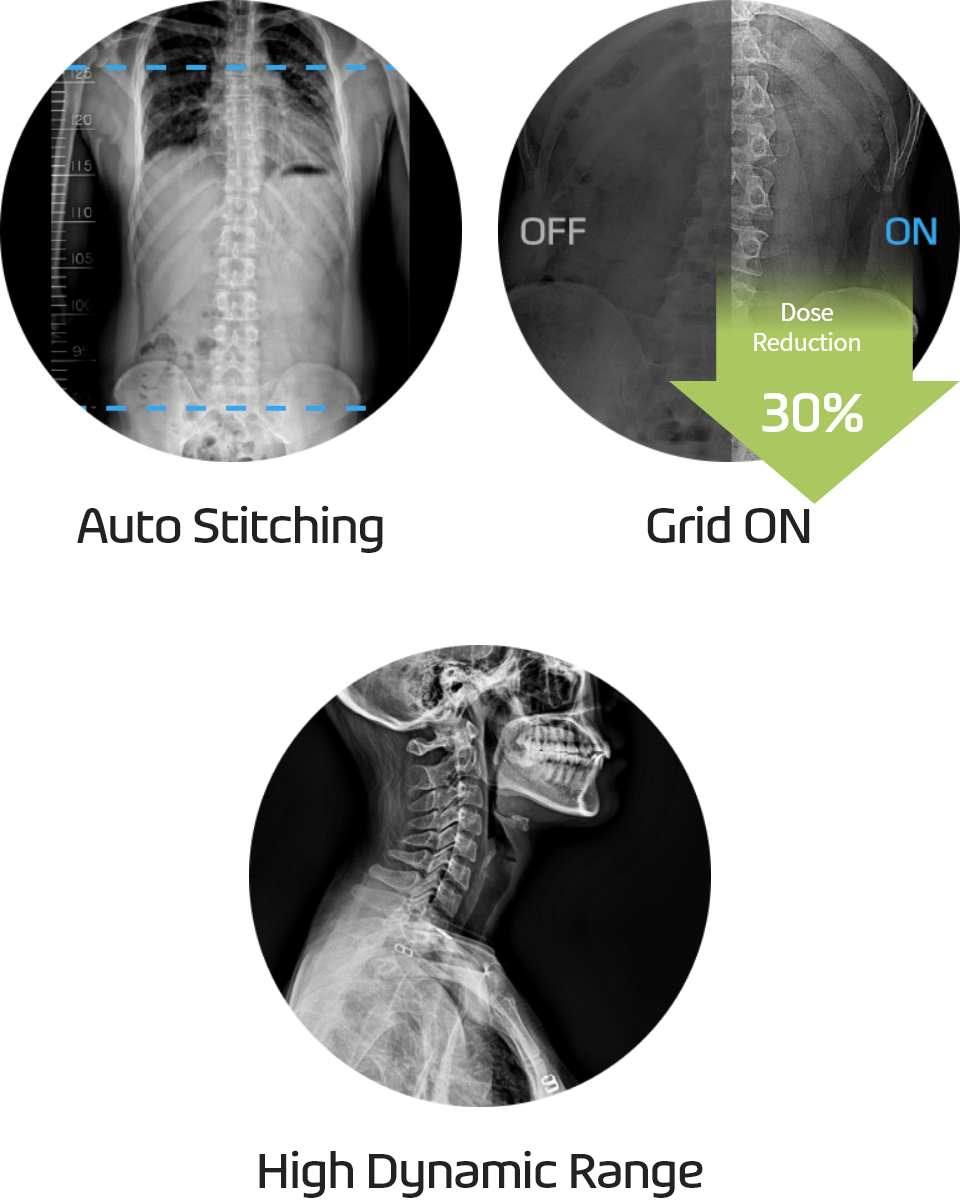 Clear ON is an image processing engine specialized for medical diagnosis and helps efficient diagnosis
The Advanced De-Noising algorithm is enhanced to enhance the sharpness of the image and enable detailed reading of fine areas.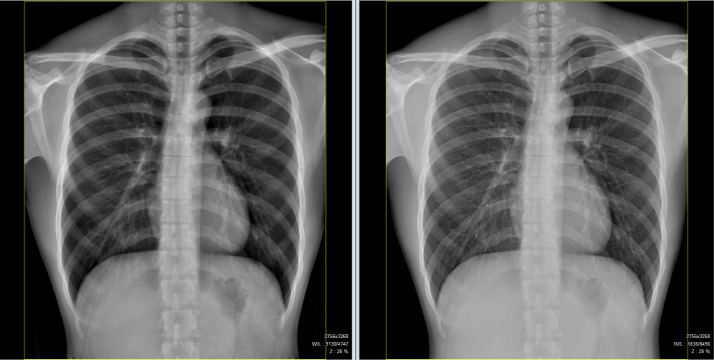 Rayance's Virtual Grid algorithm eliminates X-ray scattering lines without a grid
30% reduction in dose compared to Grid use
Same effect as Grid without Grid in a mobile environment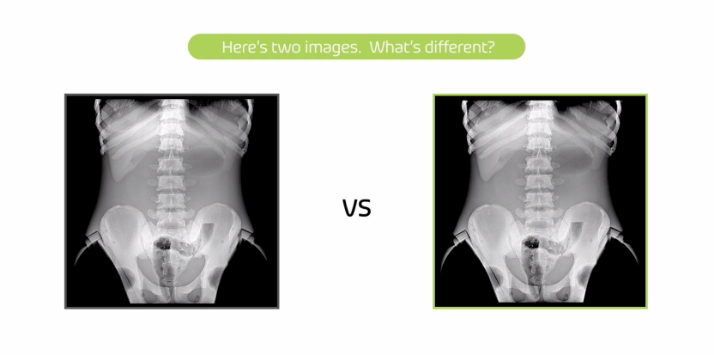 HDR (High Dynamic Range)
Bone and Soft Tissue are clearly legible
Handle even the smallest parts of the image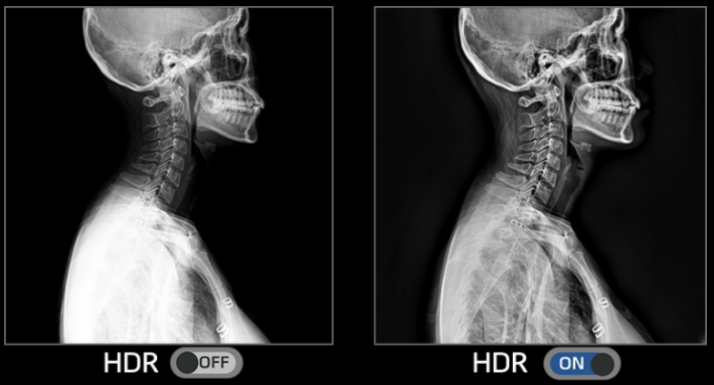 AI-based Chest X-ray Auxiliary Diagnostic Image Solution
Automatically detect major lesions when reading chest X-ray images to improve diagnostic efficiency and accuracy
Helps medical staff make quick and accurate decisions in an X-ray environment
Assist in image reading by learning whether major abnormal findings are observed in chest X-ray images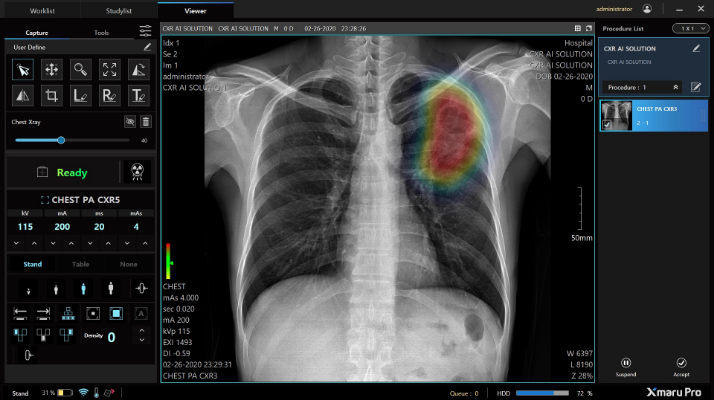 Nodule / Mass
Interstitial Opacity
Consolidation
Pneumothorax
Effusion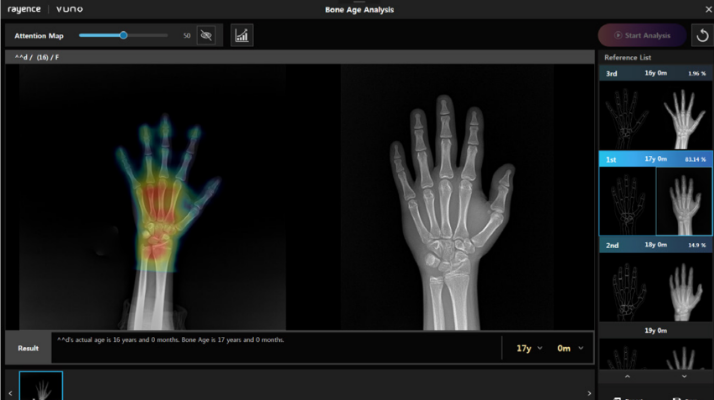 Diagnosis is possible without a separate reference book (test speed: 2 2 sec)
All-In-One Workstation SW
Xmaru Pro is an all-in-one image viewer & image processing program specialized for acquisition, adjustment and management of images taken with a rayance detector.
It enables easy and fast data management for accurate diagnosis and work efficiency, and provides various functions for user convenience such as Auto Stitching and image adjustment tools.
Multilingual support (English, Spanish, French, Italian, Chinese, Japanese, Russian, German, etc.)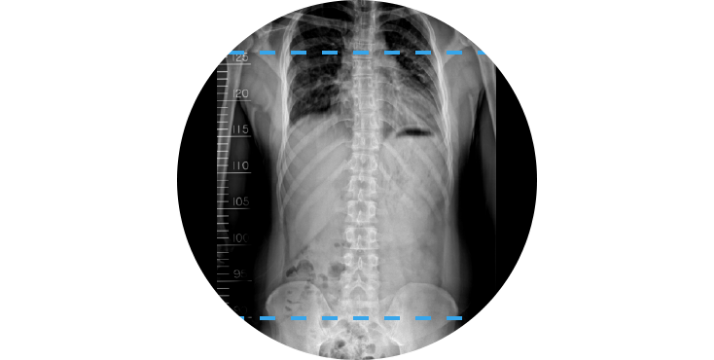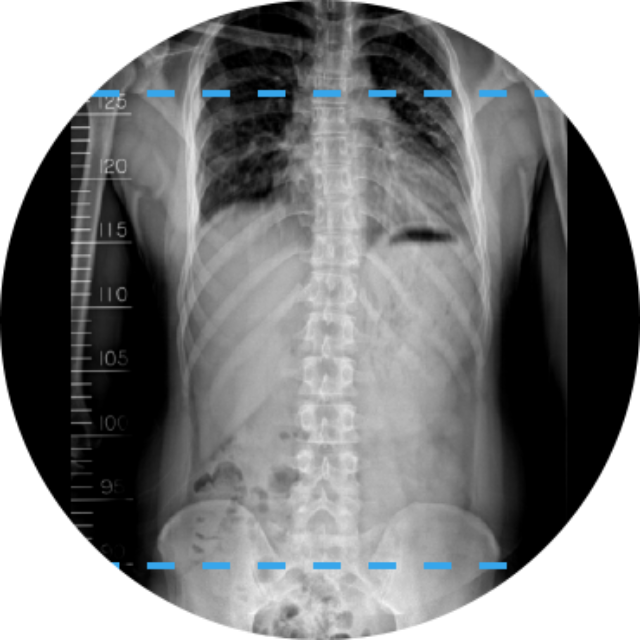 is an image viewer program specialized for X-ray image acquisition and image processing taken with a digital detector for ray retrofit mammography.
DICOM 3.0 Compatible
QXLink 3 (Xmaru PACS) compatibility
Support for interlocking external devices: Generator, U-arm, collimator, area dosimeter (DAP), etc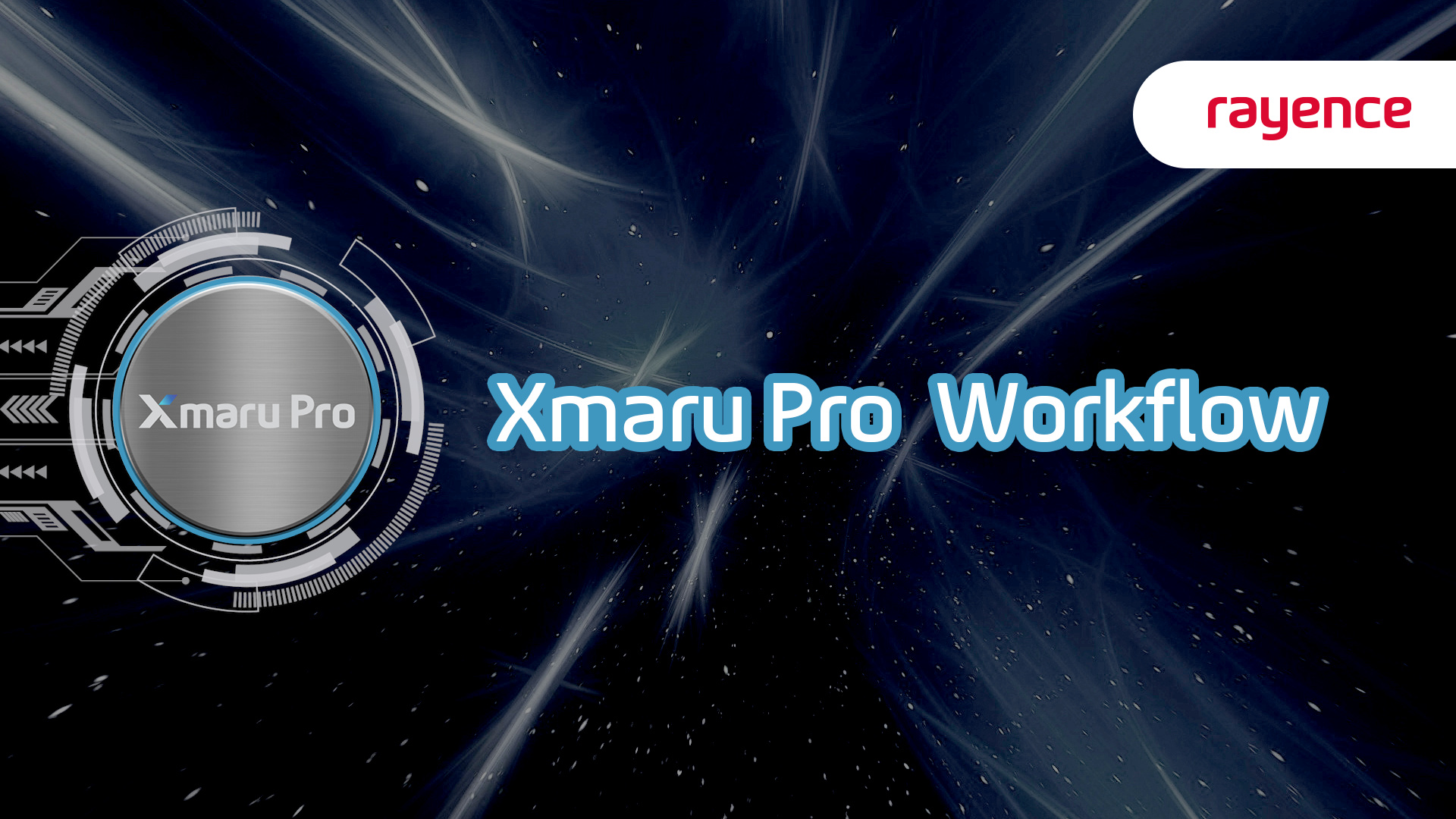 Experience the web version