Digital X-ray Technology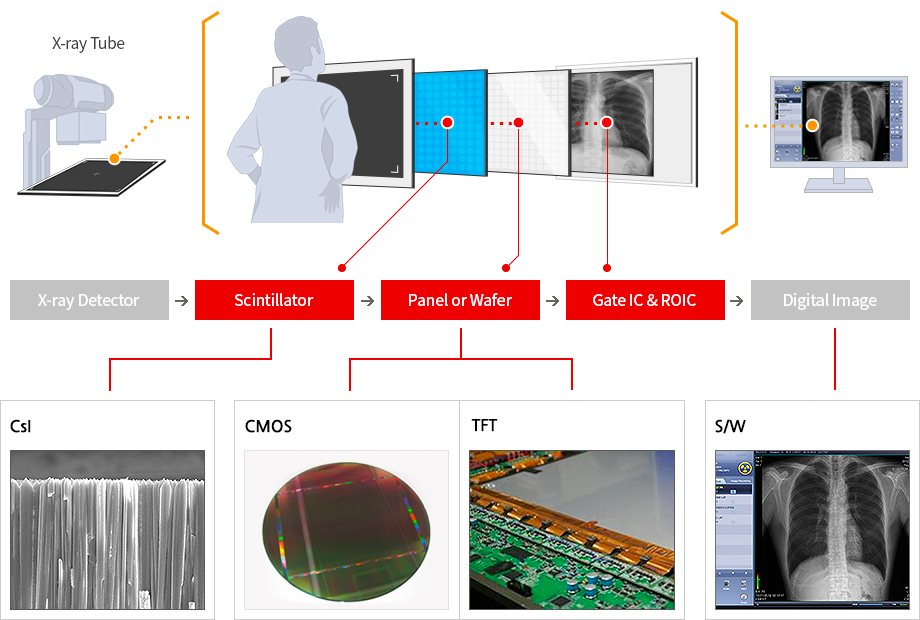 TFT Detectors
Since launching Xmanu171 in 2008, Rayence has continuously developed and manufactured TFT based Digital X-ray detectors for diagnostic medical, veterinary, and industrial inspection systems. Rayence's TFT based detectors have superior diagnostic imaging capabilities with a high grey scale range. Also, our TFT detectors are reliable and durable with quick integration through user friendly design.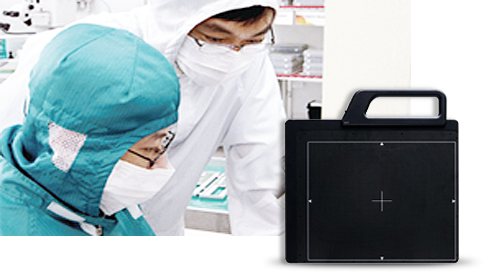 Various sizes from 2.4cm x 3.0cm to 34cm x 34c m
Pixel sizes that display high quality images
Wide assortment of detector types from portable to cassettes
Fast acquisition time (1012WCA : 2 seconds)
Lower doses of radiation
CMOS Detectors
Rayence has invested in developing core components for digital X-ray systems. Rayence can now supply CMOS products for medical, dental, and industrial inspection systems in a variety of sizes and types. Our CMOS products provide both static and dynamic imaging capabilities, and are produced utilizing advanced ASIC design.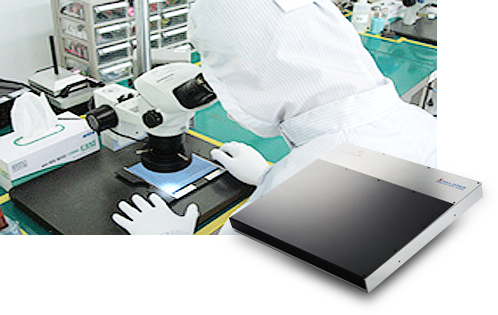 Various sizes from 2.4cm x 3.0cm to 34cm x 34cm
Static and dynamic imaging
High spatial resolutions (20um - 200um)
Lower doses of radiation
High speed readout with no image lag
High SNR performance
Low power consumption
Easy integration into various applications
Production Process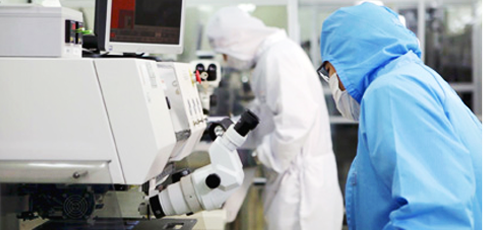 Quality Process System
The process system of Rayence can satisfy customers with various process methods and the self-production of Scintillator and Packaging are possible. The cleanness of the production line is maintained between 1,000 Class and 10,000 Class, which is the same level of the semiconductor process.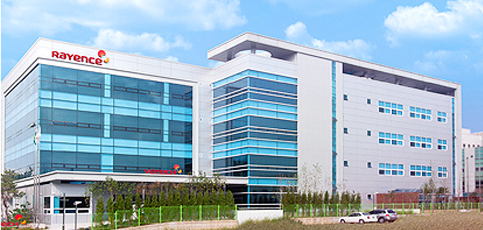 Recent Process
As the Vacuum coupling facility, the laminating process and the Printer process is newly added, the productivity has been improved greatly.
Customer Support
Quality Service

The 24/7 response can be
possible through the worldwide
C/S networks.

Medical CS Spec

ial

ists

The ITS (Issue Tracking System) categorizes the submitted C/S inquires by types and it increases the accuracy but decreases the responding time.
The regular technician training program improves the level of human resources for C/S.

Structured Management System

The Medical Device Training system continuously improves the level of C/S.
The web-based Easy video manual and the Case study manual provides greater convenience to customers.