Xmaru View V1
Equipped with user-oriented functions such as image management, easy data retrieval, fast image acquisition and viewing, replay, and recording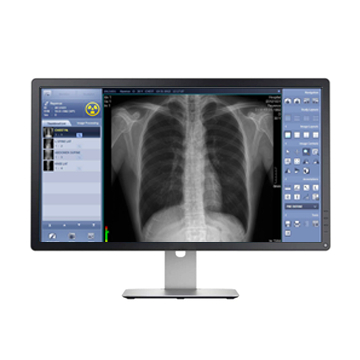 Overview
XmaruView V1 is a console software program that helps to acquire, manage and process diagnostic digital X-ray images.
XmaruView V1 is an operational software for image acquisition and image processing and performs in connection with flat panel detector and X-ray generator. Its data archives enable users to get access to patient history management, case study and image searches.
XmaruView V1 is designed for user friendly environment such as DICOM compliant, large data processing as well as effective work flows.
Advanced Workflow
& Intuitive GUI
Intuitive GUI
Intuitive and Direct Graphic User Interface with X-ray Detector and Generator
Optimized Exposure Conditions and Image Review
Reducing Unnecessary Rework and Test
Image Processing
Perfect Image Acquisition (No Adjustment Required)
Integration Software for Automatic Image Optimization
Professional Image processing for Diagnostic Use
Easy Observation for Bones and Microstructures
Noise Suppression
Image Stitching
Easy acquisition of full spine or full leg images
Stationary option is available with stitching function
No extra workstation required
Main Features
DICOM File Management
Transmit Images to PACS Server
DICOM File Management
Transmit Images to PACS Server
DICOM MPPS
DICOM Storage Commitment
Query & Retrieve
DICOM Printing
DICOM Worklist
CD Burning with CD Viewer
Image Magnification
Image Stitching – Up to 3 images
Display the Studied Images Side-by-Side
Measuring the Length and Angles of the Image
Adding Annotation Text, Graphics and Electronic Markers to an Image
Support Multi Detector – Up To 3 Detectors
System Requirements
| | |
| --- | --- |
| Monitor Resolution (w x h) | 1,920 x 1,080 more than |
| CPU | Intel Core™ i5(4th Gen) or higher |
| Memory | 8GB or higher |
| Video Card | Intel® HD Graphics 530 |
| Operating System | Windows 10 Professional 64 bit or higher |
The product specifications and specifications on the site are subject to change without prior notice for performance improvement after the product is released

.