Rayence Showcasing Expanding Digital Radiography Portfolio at RSNA
New products include 10x12 inch and 17x17 inch wireless detectors and newly enhanced software for the Rayence RU-3000 U-arm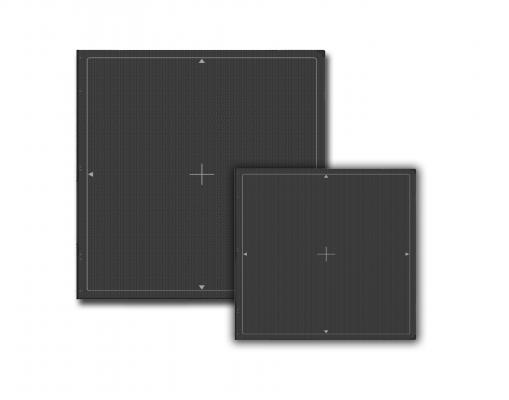 ▶ Wireless 10x12" and 17x17" wireless flat panel detectors image courtesy of Rayence
Wireless 10x12" and 17x17" wireless flat panel detectors image courtesy of Rayence
November 25, 2015 — Rayence announced that they will feature a new and enhanced line of products at this year's Radiological Society of North America (RSNA) annual meeting. Among the new products are the 10x12 inch and 17x17 inch wireless flat panel detector.
Similar to the 14x17 inch wireless C-Series detector introduced last year, the new detectors:
Are ISO 4090 cassette size standard;
Come with either cesium or gadolinium scintillators;
Have carbon fiber construction;
Are water-resistant; and
Have a built-in memory that stores up to 100 images, a battery-saving sleep mode, automatic exposure detection (AED) and feature a pixel pitch of 127 microns.
Both are expected to be available for sale mid-2016.
Rayence will also showcase their newly enhanced XmaruView software for the RU-3000 Digital Universal Radiography System. The software comes with new features such as Harmonic Stitching with Automatic Height Compensation (AHC). This enables the unit to be automatically positioned sequentially for spine and long-leg examinations while simultaneously adjusting for different patient heights. Together with XmaruView's advanced auto-stitching technology, up to three exposures can be viewed seamlessly at a touch of a button.
Another unique feature of the software is its new Dynamic Mode. The technologist now has the option to employ the "Touch and Drag" method from a graphic display on the technologist workstation to position the detector angle, SID, gantry height and arm rotation. Similarly, the new Remote Collimator Control (RCC) feature allows collimation adjustment from the workstation using the same method.
The RU-3000's compact U-arm design features dual telescoping arm movement that permits installation in settings having ceiling heights of just 8 feet. Its fully motorized movements for SID, arm rotation, height and detector angle can be automatically programmed to user-specific radiographic positions utilizing the touch screen located tube side, a hand held remote control, or by using the technologist workstation.
Rayence will also highlight their new XmaruView 4.0 image acquisition software, Rayence VRPACS, EMR (electronic medical record) Bridge software, and a cloud storage offering at their RSNA booth.
For more information: www.rayenceusa.com